geodynamics of indentor corners
Lehigh University • University of Washington • Stanford University • University of Maine • State University of New York at Albany • MIT• Otago University • Chengdu Institute of Geology and Mineral Resources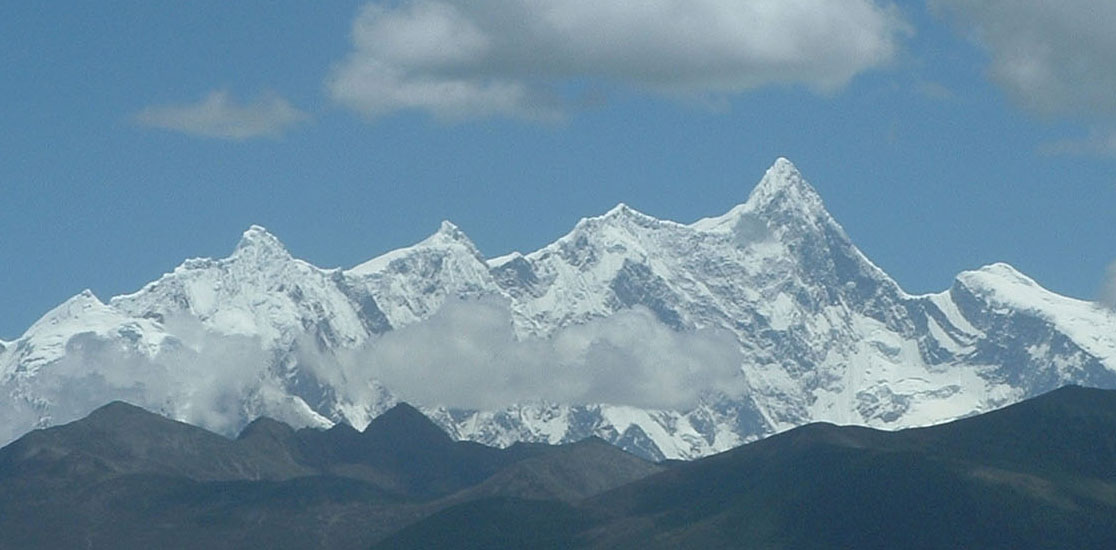 Some of the most dynamic geology on Earth takes place where the Himalayan ranges end in sweeping arcuate bends. These pages describe our research into the origin and dynamics of these regions, in two large projects based in northern Pakistan and most recently in southeastern Tibet.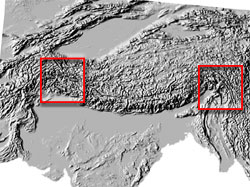 The Himalaya and Tibet are wonderful natural laboratories for studying mountain building, as their dramatic topography, recently formed rocks, and contemporary geophysical anomalies are all evidence for the tectonic processes that are active here. The Himalaya also provide a great opportunity to explore interactions between tectonic processes in the solid Earth and geomorphic processes on the surface, including the possibilities of feedback from one realm to the other as well as to phenomena like climate and geologic hazards.
Please Explore
We'd like to share our enthusiasm for working in such a spectacular, geologically active part of the world by providing information about this project's origin, science, participants, and results. We hope that students, educators, colleagues, and the citizens who support this work will find something of interest. Start with a look at the project background, or pop over to the image galleries to see what working in Tibet is like.
We'd welcome comments or suggestions. Thanks for visiting!